eBooks, eAudiobooks and More
The Hastings Public Library is excited to offer multiple digital services in addition to all of the physical items available. Each of the below services offer unique titles across eBooks, eAudiobooks and more with minimal overlap of content.
All patrons holding a regular library card from our library have access to all of these services at no charge.
Notes:
non-resident library cards do not provide access to digital content.
All patrons can access eBooks from MeL
EBSCO eBooks

Over 20,000 eBooks provided through MeL are available to any Michigan resident.
RBDigital
Get instant access to 30,000+ audiobooks!
With RBdigital Audiobooks, you now have access to tens of thousands of the best audiobook titles. Over 30,000 of these audiobooks are "unlimited access," so you have immediate access to these titles and will never experience a hold or delay when you check them out.
RBDigital offers full-color, interactive digital magazine
Current & Past Issues — New issues are often released simultaneously to the print edition or with a slight delay to allow for formatting issues. New issues appear automatically in the library's collection once available and are ready for immediate checkout. Easy browsing — Browse your library's collection of titles one at a time, by title, by language or by category. Read Instantly — Read within your library collection website on your computer (both PC and Mac.) Download to Apps — Download checked out magazines to apps for iPad®, iPhone®/iPod® Touch, Android™ and Kindle Fire™ HD/HDX.
Libby/Overdrive
There are two different apps that both access the Overdrive digital collection.  Try both Libby and Overdrive aps to see which you prefer.
Note: there are also two overdrive collections available that can be switched between in the apps. Look through both the Lakeland Library Collective and MCLS collections for titles.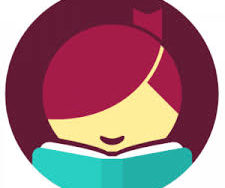 Libby for Overdrive is a reading app for borrowing digital books and audiobooks from the library's OverDrive collection. This free app is available for Android, iOS (iPhone/iPad/iPod Touch), and Windows 10 devices.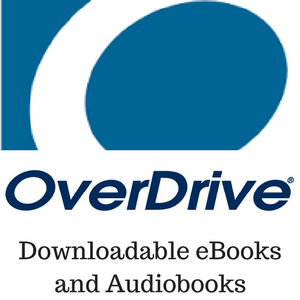 OverDrive is a free reading app that lets you borrow digital content (like eBooks and audiobooks) anytime, anywhere. This app has different features than "Libby for Overdrive" and works on all platforms and devices.
Hoopla
Hoopla Digital. Instantly borrow eBooks, audiobooks, comics, music, movies & TV – 24/7 and FREE with your library card. Six formats all in one app for a multimedia content experience!
Action View on comics.
Borrow recent FULL album releases from the most popular artists.
More playback speeds on audiobooks.
More fonts, formatting options, themes, and more on eBooks.
All content can be downloaded to enjoy offline and we now support downloading to an SD card.