Election Workers Needed
Michigan needs election workers!
Go to the DemocracyMVP website to sign up and help on election day.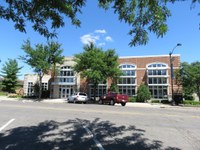 Library and Drive-thru Hours (effective July 6, 2020)
Monday - Friday:
10:00am - 6:00pm
Saturday:
10:00am - 2:00pm
In addition to phone and email, you can also
TEXT US at 269-818-8590
Go to our eBooks and More page for more information on eBooks, eAudiobooks and more or click the below links to jump directly to each service we offer.
Want text message reminders for due dates or notices that items on hold are available? Check out Shoutbomb.